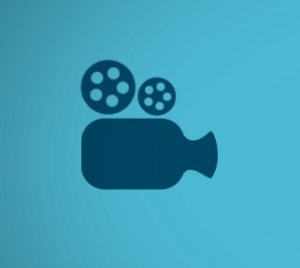 To compete with a business edge on a global scale, organizations across industry verticals providing both products and services need to brainstorm and come up with alluring and smart marketing strategies for 2013. As life has become so fast and busy, people don't have time to read magazines or switch on the TV to watch programs and catch a glimpse of your brand commercial. People are becoming more web savvy and harping on the internet all the time whether it is for professional, networking or social reasons.
2013, the Year in Focus
Video marketing is gaining momentum. Studies based on video marketing show that 80% of people remember a video ad and more than 46% take desired action after viewing the video. Keeping these statistics in consideration, marketing analysts clamor that 2013 will be the year of online videos. I had said it was 2012, but most people failed to follow along with me!  So, if you still haven't jumped on the bandwagon of video marketing, then it is highly suggested that you should. Businesses regardless of the industry should focus largely on online video marketing. This is proving to be one of the finest online marketing strategies, known for driving good business profits and increased click through rates.
Reasons Why Videos Are a Better Source of Reaching out to Audience than Other Media like Pictures and Text Messages
There are countless reasons why video marketing is getting way more attention than any other media. First of all, creative and interactive videos are more appealing to the eyes and other human senses. As everything is just a click away, we don't have time to stop and read lengthy writing material and find things that are relevant to us and then take action accordingly. The bottom line is it is time consuming, non interactive and boring.
Videos are Interactive, Engaging and Time Saving
To grab the attention of your target audience, you only have a few seconds. This is how fast things are becoming now. Video marketing is becoming a more popular form of media as it is more interactive, eye-catching and time saving. It gets the audience thinking in the direction the marketer wants and thus leads to desired actions.
Get the Word Out
Marketers can get their brand message and word out through a crisp and creative digital video ad in just a few seconds which by the way is being done enthusiastically and driving outstanding business sales. Statistical figures show that the use of YouTube and other online video websites average over 4 billion plays every day with 61% of business to business marketers using the form to deliver their digital marketing advertisements.
Go Viral
With the ever-increasing craze of Facebook and other social media interactive websites, marketers have a fairly good chance to improve their business image and sales. All that businesses have to do is work on their video. You can shoot and create a unique and animated video of the brand or promotional campaign and release it on social media. The more creative and engaging it is, the more hits and views it will get. Social media is a good strategy to reach to maximum number of audience in the fastest time. Once your video goes viral then there is no stopping it. You will experience increased CTR and increased sales for sure. According to relevant sources, 50% of social media users are likely to stop and view videos posted by a brand that they follow.
 Remember, it is very hard to MAKE a video go viral, it pretty-much has to do that on its own. Agree? Share you  thoughts here!
Re-posted from an idea by: Gabriel Sarkadi